Touch Wearable Call Point
The Touch Wearable Call Point is a stylish portable call device that's ideal for both care home residents and assisted living inhabitants. Its lightweight comfortable design allows users to get on with their day-to-day lives safe in the knowledge that help is close at hand. Based on a wristwatch design the skin-friendly silicon wristband is perfect for raising an alarm when assistance is required wherever the user may be.
User Friendly
The Wearable Call Point's simple operating interface is straightforward and easy to use, avoiding hazardous trailing cables.
Hygienic
The water resistant Wearable Call Point is ideal for cleaning and everyday use, fitted with a long life battery, keeping maintenance to a minimum.
Lightweight and stylish
The attractive wristband is made from sensitive silicon to avoid any irritation to the user.
Reassuring
The built-in call reassurance LED gives the user an immediate visual indication that their call has been successfully generated and that help is on the way.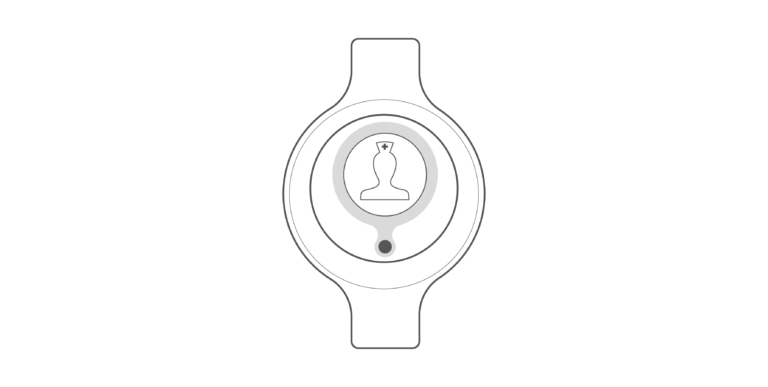 Code: 982
Dimensions: 15 x 50mm
Weight: 40g
Output: Operational Frequency 868MHz RF
Battery: 3v Lithium Coin Cell type CR247

Product Enquiries
We'd love to help you specify a new call system or arrange a demo of our products.