The Touch Nurse Call System Call Point Basic is our entry level call point and is suitable for most care environments. The sleek wall mounted design is simple to use for both staff and residents. The call point acts as a central hub for the room whether positioned alongside the bed or in more general areas.
Multiple Call Levels
With up to 254 programmable call levels, call alerts are automatically prioritised to inform staff when residents and patients require assistance.
Location
Each call point is addressable, allowing staff to see which room is calling and where to respond. The Nurse presence feature alerts other staff of their location.
Connectivity
Features pear lead connection & programmable closing contacts to tether other call devices such as pull cords.
Reassurance
The built-in call reassurance LED gives the user an immediate visual indication that their call has been successfully generated and that help is on the way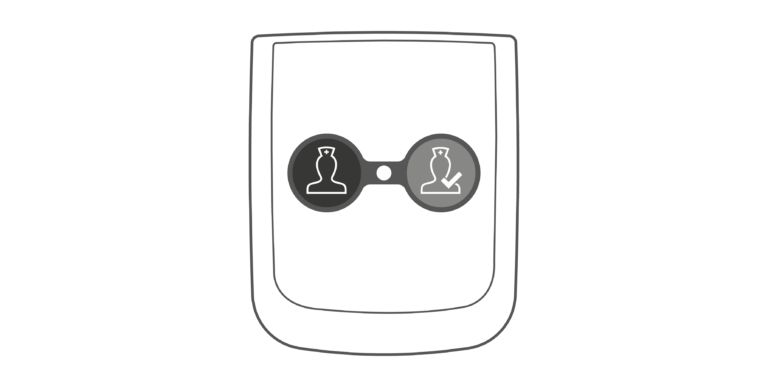 Specs: Programmable closing contacts 3
Code: 920
Dimensions: 116 x 96 x 24mm
Weight: 120g
NFC Standards: 2 wire Intercall Bus

Product Enquiries
We'd love to help you specify a new call system or arrange a demo of our products.