One Wearable Neck Pendant
A stylish mobile call device paired to the nurse call system, comfortably worn around the neck with safety breakaway cord, providing discreet, reassuring confidence to the user, free to enjoy life. The neck pendant requires an infra red enabled call point to provide accurate call location and user data.
Safe and Hygienic
A lightweight and stylish neck pendant with safety breakaway cord
Infra Red
Call pendants use proven infra-red technology to precisely trigger the caller's location and username.
Long Life
Features a long life battery, keeping maintenance to a minimum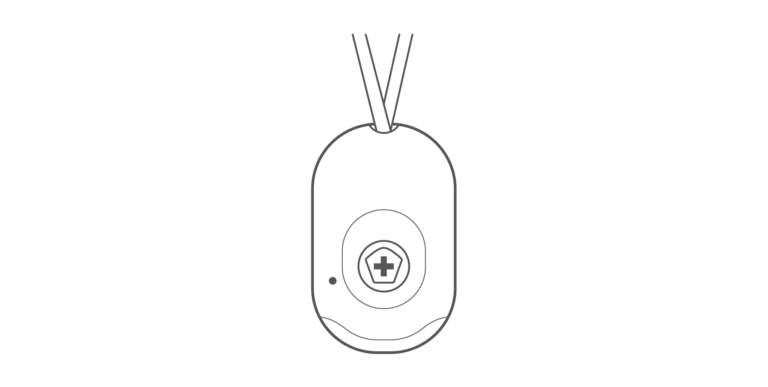 Code: 182
Dimensions: 70 x 44mm with 90mm lanyard.
Weight: 45g
IR: High Power IR emitter array.
Battery: Lithium 3V

Product Enquiries
We'd love to help you specify a new call system or arrange a demo of our products.